Is TikTok the New Google?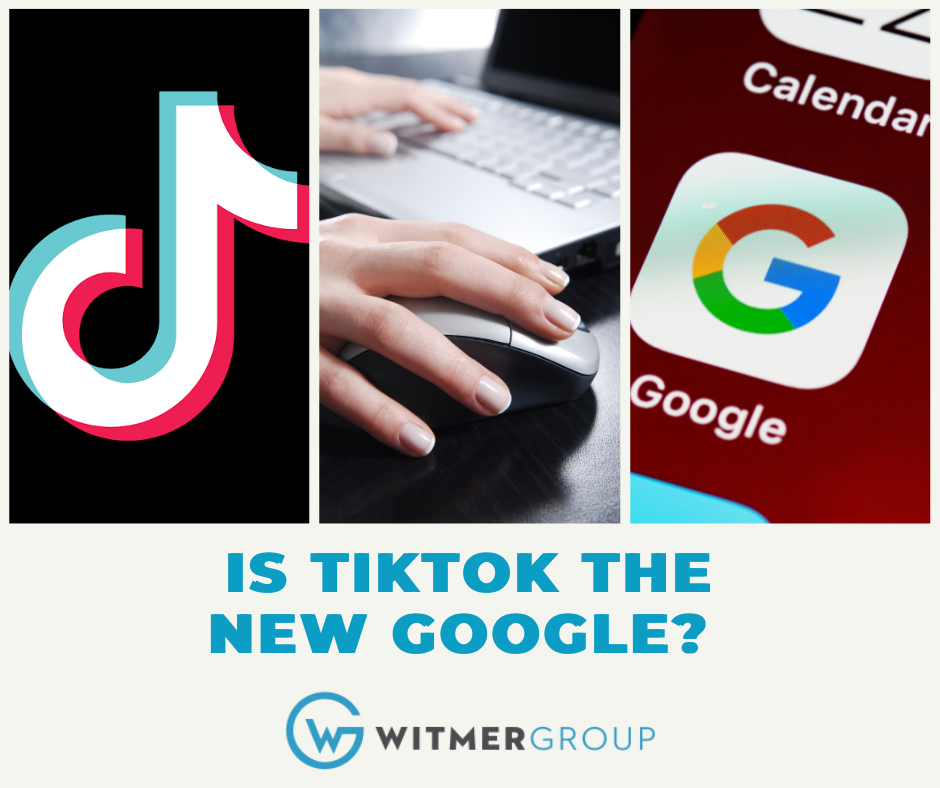 Did you know that the average TikTok user spends over 1-½ hours daily on the social media app?
Considering that TikTok has over 1 billion users and has been downloaded over 200 million times in the United States alone, it's a force to be reckoned with and could have profound implications for search, SEO, and online marketing.
Read on to learn more if TikTok has the potential to become a competitor in web search and take a significant bite out of Google's near-monopoly.
What is TikTok?
If you're over the age of 40, there's a halfway decent chance that you aren't too familiar with TikTok. It's a short-form video hosting content platform owned by Chinese company ByteDance.
Users download the app on their cell phone or tablet and then watch short videos ranging from 21 to 34 seconds. It's a very popular platform with the Millennial and GenZ generations.
The age demographics breakdown as follows:
10-19 years old—32.5%

20-29 years old—29.5%

30-39 years old—16.4%

40-49 years old—13.9%

50+ years old—7.1%
While it's easy to dismiss Tik Tok as a children's fad, keep in mind that each underage Tik Tok user grows 1 year older every 365 days, which means the demographics are aging in an upward trend.
Will Tik Tok Replace Google as a Search Engine?
The answer is "not as such."
The Google search engine is the result of billions of dollars and decades invested in creating an internet search engine backed up by one of the most sophisticated algorithms ever developed by mankind.
TikTok is a video-sharing platform where users can search for videos that match their interests.
With that being said, the younger generations are using Tik Tok as a quasi-search engine—and in many cases, with good reason. Google has been around for over 20 years, and so have website owners who want their websites to rank #1 in search engine results.
Over-Optimized Google Search Results
Many websites will perform Search Engine Optimization (SEO) in the high hopes Google will pick their site to rank on page 1, position #1, to get the lion's share of the internet search traffic for a particular keyword.
One of the downsides to SEO is that Google loves lots of content. So, if you're searching for an avocado recipe, chances are the website that ranks #1 has a bunch of "fluffer" content—and only provides the actual recipe at the bottom of the page.
People (especially youths) nowadays hate taking time to scroll through what they believe is "filler content" or useless information whose only purpose is to cause Google to rank the web page higher in the search results.
TikTok, on the other hand, offers a short video that cuts straight to the chase. Because users are only allowed to post short videos, it's really easy to find what you're looking for without reading irrelevant information (as you probably would with websites that rank high in Google organic searches).
Both Google and Tik Tok serve two very different search intents. However, Google has taken notice. Senior Vice President Prabhakar Raghavan has suggested that Tik Tok and Instagram are eating into the core services of Google.
Food, travel, and gardening are three areas where Tik Tok is out-performing Google when it comes to searches. Considering how these three niches do not require a concrete factual answer (e.g., "What's the best way to make linguine al pesto?"), the answers provided by Tik Tok will probably not cause any damage.
The Tik Tok Takeaway
SEO used to focus only on ranking high in Google search results. Nowadays, there are multiple marketing channels that you can perform SEO on, such as:
YouTube
Twitter
Instagram
Tik Tok
The best takeaway from Tik Tok's popularity is to use it as an additional advertising tool. If your target audience resides on Tik Tok, it's best to start optimizing for that channel.
Google has also started showing Tik Tok results in their organic search results. Consider creating a Tik Tok video and optimizing it so that Google will pick it up and rank it for your desired keywords.
Social Media Marketing Help
At Witmer Group, we specialize in helping our clients grow their social media accounts and audiences through well-researched and valuable content. Click below to learn more about how we can help your business make a bigger digital impact.