Reasons Why You Should Hire a Dallas Digital Marketing Agency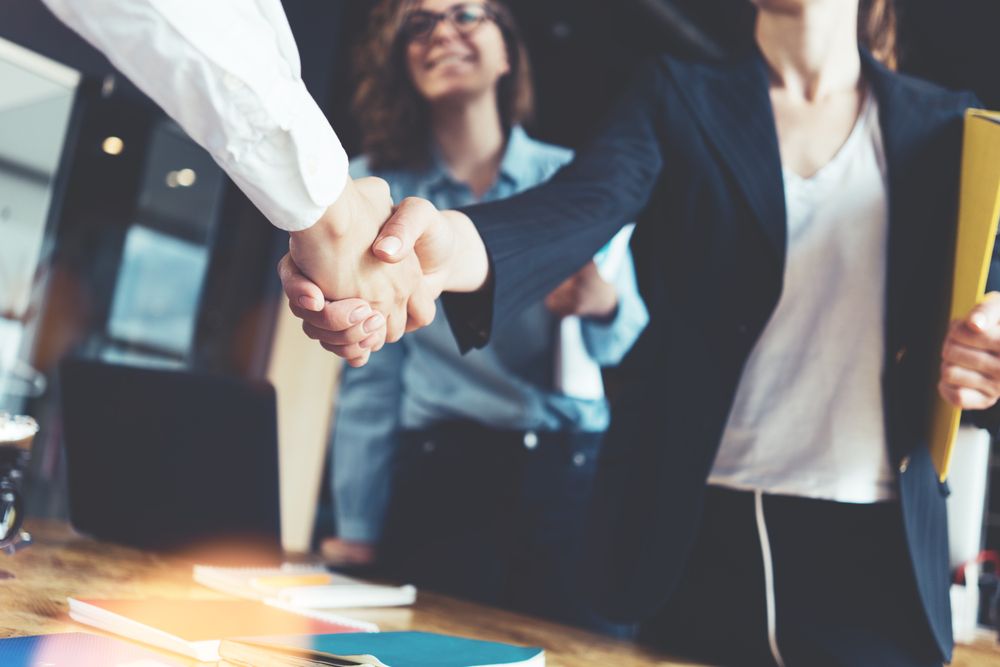 When the time comes to hire a marketing agency to help support your Dallas business, it pays to stay local. A Dallas digital marketing agency can provide a level of service and expertise that out-of-state ones just can't match.
They have intimate knowledge of the local market, familiarity with your business model, and best of all, won't flinch an inch when you say the word "Y'all." Here are five reasons why hiring a digital marketing agency in Dallas can help your business better achieve its marketing goals.
More Personalized Attention
Major out-of-state marketing agencies, such as those in Los Angeles and Chicago, have thousands of clients. The one-on-one time they're able to spend with each client is limited. In fact, unless you're a Fortune 500 company, there's a good chance your account will be passed off to a junior "account manager," who already has 20-30 clients on their plate.
A Dallas-based agency provides a personalized level of service that the national agencies just can't match. They can pop into your office for an in-person meeting, meet up for lunch, or hop on a quick unscheduled phone call. There's also a level of familiarity and trust that ensues from an in-person meeting—that an out-of-state agency just can't match.
Knowledge of The Local Market
Dallas agencies have an intimate knowledge of the local market. They understand the demographics that you're trying to attract and know how to best reach and engage them. A national agency will simply rely on what's worked best for their clients in other states—but that doesn't necessarily that mean it will work well for your business.
A Dallas marketing agency typically has worked with lots of local clients over the years. There's a good chance that they can help solve your marketing challenges because they've gone through the same thing with previous clients and have come up with local solutions that work.
No Annoying Time Zones
If you've ever worked with contractors, clients, or vendors who reside in another state, it's often a pain to coordinate schedules and time zones so that everyone can meet up for a conference call. It's also challenging when you have to wait several hours for an email response because your out-of-state marketing agency is closed for the day.
A local agency is there when you need them. You won't have to wait until they come in for work before they respond to your email or phone call. The extra attention to detail that you'll get is above and beyond anything an outside agency could offer.
Local Business Connections
Dallas agencies are heavily involved in the local community. They participate in various local events and belong to many different business organizations. There's a good chance they know someone who they can refer you to help solve a particular challenge that's out of their scope.
Maybe you're considering running a t.v. commercial or radio spot. They can help point you in the right direction and introduce you to the people who can help make that happen. An out-of-state agency can't match the level of local service, contacts, and referrals that a Dallas-based one can.
They Speak Your Language
Let's face it. We have a proud and unique culture here in Texas. No matter if you're from Dallas, Houston, or Austin, we're all from the same family. A local marketing agency speaks your language and is sometimes easier to communicate with than someone from out of state.
We're a community that has its own unique culture, language, and identity. An out-of-state marketing agency has little-to-no idea what makes this city—and its inhabitants—tick. A local digital agency can help you select the right marketing channels and then effectively engage your target audience.
Contact a Dallas Marketing Agency Today
You'll get more value out of retaining the services of a Dallas-based digital marketing agency. Their deep understanding of the community coupled with their local know-how can help you solve the toughest of marketing challenges.
Witmer Group has been helping Dallas businesses for well over ten years. We offer a wide range of digital marketing solutions and can create a customized marketing strategy that will help your business remain competitive. Give us a call today at (214) 865-9484 or contact us via our website to learn more about the various marketing and data analytics services we offer our Dallas clients.