What is Content Intelligence and Why is It Important?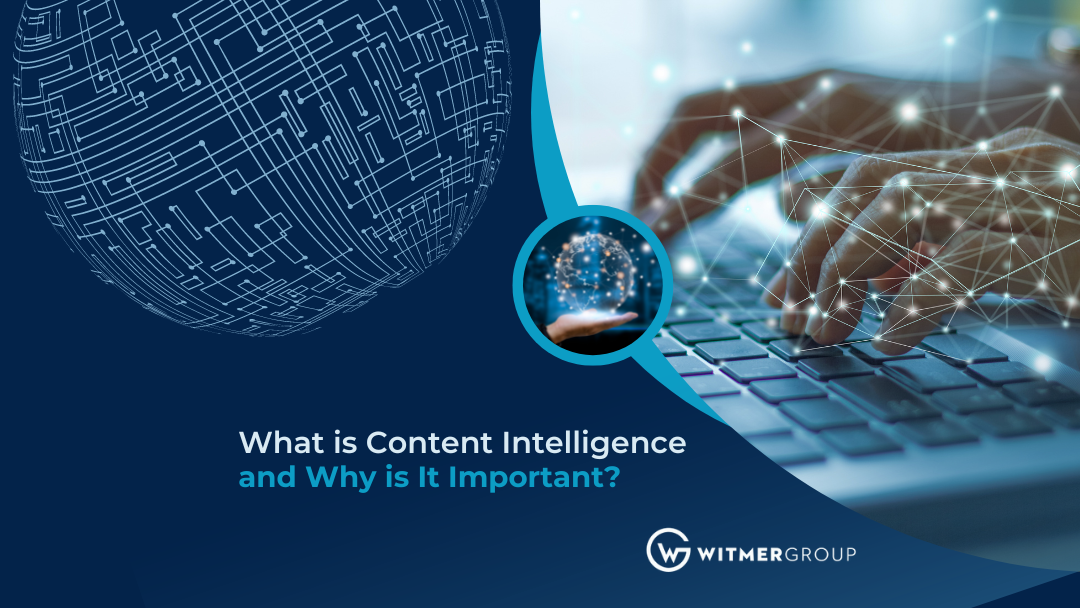 As technology changes in data collection and management, new marketing strategies emerge.
Authoritative, quality content is how successful marketers attract and retain a strong customer base. But the way businesses collect data and put it to use to grow their customer base is changing. Each piece of content you create is an opportunity to attract, engage, and delight your customers, so it follows that creating the most powerful, intelligent content is the best first step. To do that effectively Content Intelligence is at the ready.
Content Intelligence is the process of using software that combines machine learning and AI to conduct market research about the effectiveness of specific types of content to help you create a valuable content strategy that you can rely on to work.
Content Intelligence offers many benefits such as:
Generating a deep understanding of your target audience and the type of content they enjoy based on competitor data and analysis.

Reducing the guesswork of content creation because the AI analyzes content for style, tone of voice, and other important metrics.

Centering content on your users and what they enjoy with data from market research.

Gaining insight into various content types and how to create them, like video Content Intelligence that lets you know actions within videos that drive results.

Ability to predict the effectiveness of your content based on the historical performance of your competitors.

Generating authority in your niche through high-quality, informative content helps you get more visitors, increase conversion rates, and gain visibility in search results.
Choosing a Content Intelligence platform
Decide what problems you want the platform to help solve. While Content Intelligence tools can do some of your content creation, they are better at content strategy.
The AI will use your data and organize it to find connections, trends, and patterns. This can help you pinpoint challenges, add to your data analysis, and ramp up your learning quickly. You can use these specific recommendations to improve your content for your customers.
If you're interested in Content Intelligence, chances are that your content needs work. To figure out if these tools can help, try to define your challenges in as much detail as possible.
If you're having a tough time getting started, start with a specific problem and work backward. Trace each step you took toward this disappointing result. Then, write out your ideas for potential solutions.
Become familiar with the options of your Content Intelligence platform
Start with each AI tool and its features. Some will include content management tools, while others will offer content creation tools. Content Intelligence platforms might:
Create automated content with natural language generation (NLG)

Find related or relevant content using natural language understanding (NLU)

Use big data for content analysis

Offer wording suggestions

Automate content creation and promotion

Integrate with other tools for content management
A platform with too many tools might overwhelm your team, so compare your ideal list of features with what each unique platform offers. It's also a good idea to look at your tech stack to see if any of your current content marketing tools include the features you're looking for.
What AI content tools can do for you
AI can enhance content writing and marketing campaigns in several ways. Here are some of the key benefits of AI content tools:
Automating and accelerating content creation

Collecting user-generated content

Undertaking repetitive and grueling tasks

Allowing you to optimize content for search engine

Acting as a productivity maximizer, saving time and letting you focus on other tasks
It should be pointed out that AI content tools or assistants cannot write entire blog posts for you with the click of a button. Instead, these tools require a set of instructions provided by humans to work properly.
Over time, AI writing assistants are trained with varying forms of real-life data. As they learn from the given data, they improve at producing natural-sounding output. Since AI tools receive data from human beings, the generated output also turns out to be human-like.
Similar to how human writers carry out research on existing content to write a new piece of content, AI content tools scan existing content on the web and gather data based on the instructions given by users. They then process data and bring out fresh content.
Think of Content Intelligence as a GPS that leads you to a prime content strategy that drives leads, conversions, and revenue. You don't have to guess what will be of interest to your audience because the data shows you what performs well with your audience based on market and competitor analysis.
Schedule a call today to explore Content Intelligence and other Marketing Solutions.