The Top 7 Marketing Trends of 2023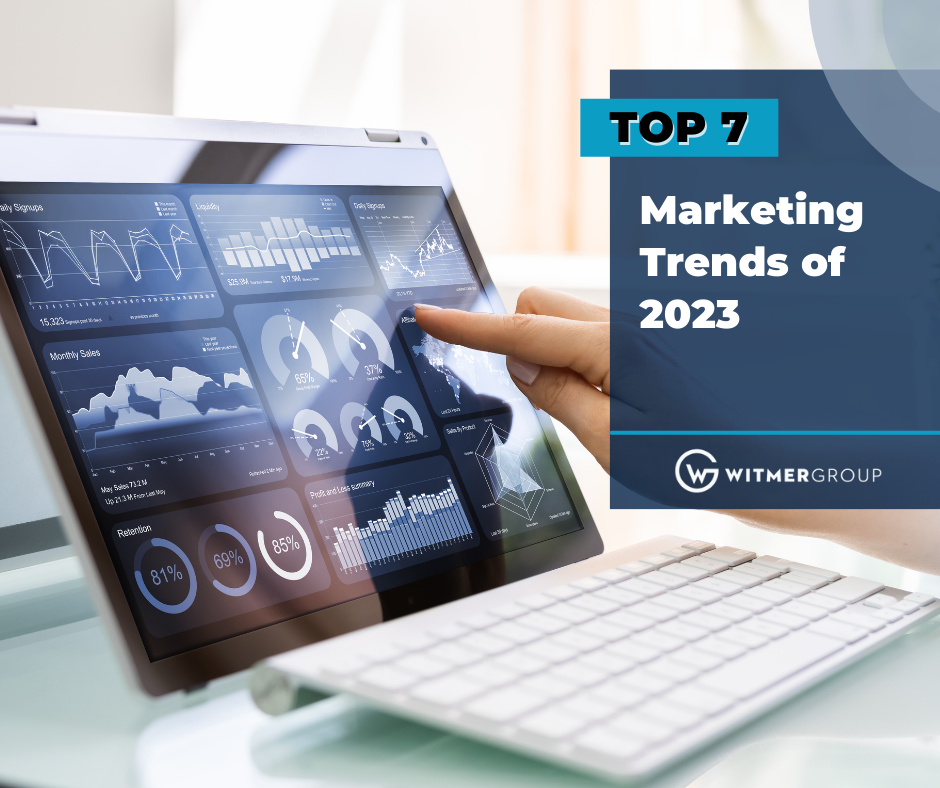 The new year is upon us, and that means it's time to audit your marketing plan. Which ones worked best over the past 12 months? Which ones performed poorer than expected?
If you need to jump-start your marketing plan for 2023, consider the following seven marketing trends. They'll allow you to get ahead of the curve—and your competition.
Short-Form Video
Instagram Reels and TikTok will continue to be highly popular in 2023. If you want to stay relevant with your audience, you'll need to appear where your customers visit.
Many social media management tools are now enabling you to manage short video formats. This will allow you to schedule your posts ahead of time.
If you're not currently active in TikTok or Instagram Reels, head on over and watch a few videos in your niche to get a feel for the format. The next step is to start experimenting with short videos for your business.
Trial and error will eventually get you to a point where you have an audience that actively engages with your content.
Influencer Marketing
25% of all marketers utilize influencer marketing as it drives the 2nd highest ROI out of any trend. You can leverage it with short-form videos to take advantage of the 1st highest ROI trend.
Needless to say, influencer marketing will continue to grow exponentially in 2023. Be one of the first in your industry to hop on the bandwagon and take advantage of two great marketing trends.
Branded Social Media Customer Service Tactics
Surveys have shown that 20% of Gen Z and 25% of Millennials have used social media direct messages (DM) to contact a brand for customer service in the past three months. Twitter, Facebook, and Instagram will continue to develop their services, which will allow for providing better customer service through DMs.
Website SEO Continues Its Reign
Search Engine Optimization (SEO) was, is, and will continue to be king of driving traffic and new leads to businesses. SEO is not rocket science—there's no excuse not to have an SEO-optimized website and actively engage in white hat link building techniques.
While some keywords are challenging or impossible for a business to rank for (due to heavy competition with very deep pockets), long tail keywords will continue to drive traffic that's serious about learning more or buying your products or services.
Brand Humanization
Nothing turns off a modern customer more than a brand that feels like it's only out to take their money. Marketers will continue to work hard to humanize their brands in 2023 by creating valuable content that reflects their values.
The more you humanize your business, the more people will subconsciously identify with your brand and patronize it.
Data, Data, and More Data
The more data you can collect from your business, the more informed decisions you can make. That data will allow you to reach your target audience, learn what strategies work best, and create more compelling content.
You can capture data from a wide range of sources, such as your website, customer surveys (online or in-person), or by looking at your sales over the past 12 months.
LinkedIn As a B2B Powerhouse
LinkedIn is the undisputed king of B2B social media. If you don't have a presence, you're missing out on a potential flood of new business or connections.
However, keep in mind that having a LinkedIn page isn't enough. You need to update and optimize your LinkedIn profile and actively participate on the platform with your desired audience.
The more active you are on LinkedIn, the greater your chances of success. However, it won't happen overnight. It takes a while to build trust and gain exposure on LinkedIn.
Dallas Marketing Agency
Let Witmer Group help you with your marketing challenges in 2023. Contact us today for more information.