Top Challenges Marketing Leaders Expect in 2023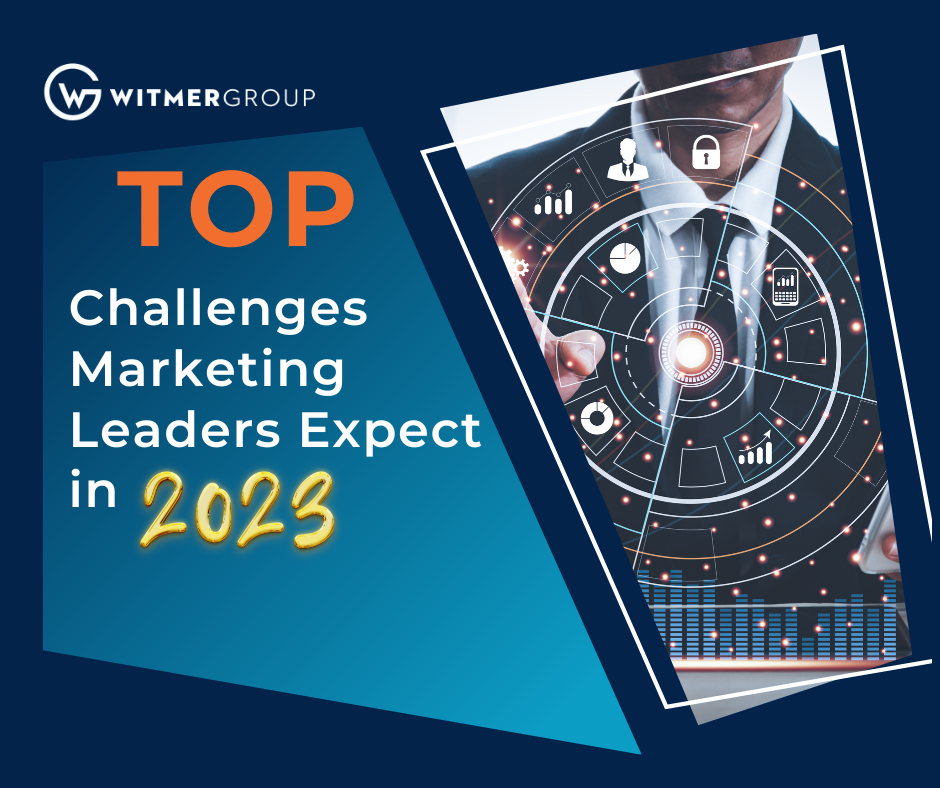 As we head into the new year, many marketing leaders expect the next twelve months to present several unique challenges. A possible upcoming recession, an uncertain labor market, and keeping up with the latest trends are just a few things that could complicate efforts to market your business in 2023.
Perhaps you're struggling to generate leads/sales or trying to find the right marketing channels to promote your products or services. There are several key areas that you can focus your marketing efforts on in the new year to not only survive but thrive.
Read on to learn more about the top challenges that marketing leaders expect to face in 2023.
Keeping Up With Latest Trends
There were several new trends in 2022 that marketing leaders fully expect to continue into 2023:
Mobile marketing will still be as important as ever

Companies will continue to prioritize social responsibility

More businesses will start optimizing their website for SEO

Virtual reality (VR) and augmented reality (AR) will continue to evolve

Inbound marketing will continue to be king for driving new leads and sales
As a marketer or business owner, it can be difficult to determine which, if any, of the new trends could benefit your company. The ideal way would be to survey your customers to see what matters most to them. However, if that's not possible, you can always try implementing new trends on a micro level to see what does and doesn't work.
Leveraging a CRM to Its Fullest Potential
Studies have shown that, on average, companies that use CRMs (Customer Relationship Management) tools see a 29% increase in sales. HubSpot offers a powerful CRM refined over the years to include many useful tools and features designed to increase sales.
However, the devil is in the details. These CRMs are often complicated pieces of software and can be intimidating and time-consuming. The best way to get started is to determine a pain point your business has that can be solved by a CRM.
For example, perhaps you need a new way to capture leads, or you'd like to have better connectivity between your internal teams. HubSpot can offer all of that and much more.
Generating Website Traffic and Leads
Have you ever wondered how and why some of your competitors can generate countless leads and sales over their website and social media channels?
Well, it got much more challenging in 2020. Business Insider reported that almost 2/3rds of all Google searches do not end up in a click. Social media is also becoming highly saturated with automated content being posted 24/7, and that makes it much more difficult to break through the noise.
To combat this challenge, you will need to create marketing content that resonates very well with your desired audience. Alternatively, you can test out different channels that aren't as saturated, such as podcasting and working with micro-influencers.
Facing Increased Competition
Increased marketing competition divvies up the pie into smaller and smaller sections. As the organic search engine results and social media become even more saturated, you'll need to find new ways to stand out from the rest of the pack.
The best way to combat competition is to perform a comprehensive analysis on your competitors. Look at the marketing tactics and strategies that they're using and identify gaps in their current strategies.
For example, perhaps there are several pain points that your products or services can solve—and that your competitors are completely ignoring.
You can create content on your website that addresses those pain points and focus your marketing efforts on showing prospective customers how you can solve them.
How Witmer Group Can Help
Finding the right people to help your business navigate the upcoming marketing challenges can be…well…challenging.
Witmer Group is a full-service marketing agency that specializes in helping our clients use HubSpot to solve their internal marketing challenges while driving new leads and sales.
If you need marketing help, we can help with the aforementioned marketing challenges and more. Click the link below to book a discovery call to learn how the team at Witmer Group can help.